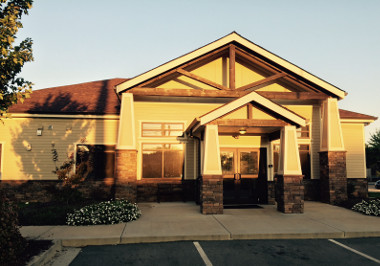 The Pet Hospital of Madison is the areas HIGHEST quality small animal veterinary hospital. We provide full-service veterinary care for dogs, cats and pocket pets that include rats, mice, sugar gliders, hamsters, guinea pigs and rabbits.
Our services range from vaccinations to emergency visits. You and your pet will receive a personal level of service that can't be found anywhere else.
Browse the site for more information about our services, our practice, and our wonderful and dedicated staff.
---
Testimonials
When we moved here a year and a half ago, I checked out several vet practices. When I found you, I knew I'd found the vet I wanted to be with us in our pet's senior years.
Really good veterinarians are very difficult to find. I feel so fortunate that my pets have one who is extraordinary.
Thank you so very much for everything you do for the MARF animals...if not for your help and MARF I may not have been able to keep my beloved cats. Thank you for all that you do!!! I am forever grateful.
So much good to say!!! Dr. Lawrence and the whole pet hospital team have provided skilled care for ALL my pets, whether it's for thyroid surgery for the cat, neutering rats, or sick dog. I always get a follow up call making sure any are feeling better after treatment. This is the only place I board my cat, as she has a few personality quirks and health issues that require special attention. Last but not least, I appreciate the serious talk Kelley had with my kids about how to keep our pets healthy and safe
Oh my....where to begin.... my yorkie ~Tara~ stayed sick all the time when she was about 4.... other vets I had taken her to had given up on her and all they wanted to do was IV---Dr. Angelique Murphree Lawrence is the one that got her the help she needed to survive...she wouldn't be here today if it were not for her caring so much... Tara turned 10 in November and is doing wonderful!! My basset hound was diagnosed with melanoma in Oct. 2007, with her strength, courage and so much CARING again.... she got me another 17 months with my Katie Scarlett....The Pet Hopital of Madison is the place for me and my children and I LOVE EVERYONE THERE!!! Thank You ~all~ (((hugs)))
Compassion, according to Miriam-Webster, is a sympathetic consciousness of others distress together with a desire to alleviate it. You truly are the very definition of compassion. Thank you from the bottom of my heart for caring, not only for sweet Maddie, but for our whole family. While the hole in our hearts is huge from losing our tiny, furry joy spreader, your compassion is God's blessing to us to help ease the hurt. We appreciate your wonderful care for Maddie and all you continue to do for our family. May God richly bless you for the blessing you are to us.
—With Love and Gratitude, Kim
Billy and I would like to thank you and your staff for the wonderful care and attention you gave to Olivia. She is doing great now and is back to her cute little self. Your immediate and thorough attention to her truly saved her life. It's very assuring to know that a caring, knowledgeable veterinarian like yourself is just around the corner and we want you to know that we appreciate you!
—Thank you ever so much, Billy, Donna, and Olivia Lee
Words cannot describe how thankful I am for all you did for my precious Kaz. You went above and beyond. If you ever thought that this wasn't your calling, helping animals, rest assured, this is your calling. Thank you again so much! "What a great vet tech!"
—Nancy